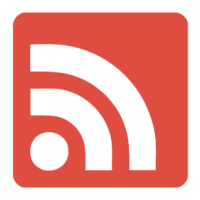 I just left a comment on Larry Ferlazzo's blog Websites of the Day, in response to a post called The Best Alternatives To Google Reader Now That It's Being Shut Down. As the title suggests, after Google dropped the bombshell today about closing down Google Reader, Larry was very helpfully suggesting some alternatives. And they are good suggestions of course, but I think this decision to shut down Reader is more far-reaching than just finding an alternative tool.
Anyway, I left quite a long comment on the post with a few ideas that were on my mind, so I thought I'd crosspost it here as well, just in case it helps stimulate further discussion.  But please do go visit Larry's original post…
Larry,
I agree with you… I'm deeply disappointed that Google is shutting down Reader. And as good as these suggestions for alternatives are, I suspect most of them will be fairly poor replacements for Reader…
a) Reader is a part of the Google suite of tools. When I'm logged into Gmail all day, have my Calendar and Drive open, regularly connecting to YouTube or Maps or Blogger, then the convenience of having Reader as part of that suite is huge. In a school situation, running Google Apps for Education, the fact that it's just a built-in part of the environment you work in is hugely powerful. Single sign on. One click, boom, you're there. Alternatives will break that convenience.
b) Reader is not just a website, it's a whole RSS management engine. Most of the ways I consume the RSS feeds in Reader don't actually involve me going to reader.google.com. Instead, they are picked up by Flipboard, River of News, or some other service. I have feeds that act as triggers for cron jobs. I have feeds that do all sorts of things and end up on all sorts of other services and devices, and the reason I can do this is because the Reader API is so open and ubiquitous. When I open FlipBoard I see an option to automatically grab the feeds from Reader… I don't see any other options there for Bloglines or Feedly or Newsblur. I may be able to set that up manually, I don't know I haven't looked, but these other tools don't have anywhere near the ubiquity of the Reader API.
c) I think your fears about losing Feedburner are well founded. I'm concerned about that too.
d) Like many bloggers, I've gradually built up a readership through people subscribing to my blog. While I don't suppose that all of them subscribe using Reader, I'm sure many do. I'll be expecting to see my blog readership numbers fall through the floor when Reader gets turned off. I think the same will happen to many others.
e)Ooverall, I'm just disappointed that Google would even consider doing this. As an enthusiastic Google user, Google Certified Teacher, and Google Apps Certified Trainer, it makes me annoyed and embarrassed that Google would kill off a product that so many people clearly care deeply about. Reader may not be sexy and shiny like Google+ but it's hugely powerful and has an huge following. To see the #Reader hashtag push the #pope hashtag from the top spot today certainly makes me wonder how they can claim that "hardly anyone uses Reader". I'm hoping they will listen to the people and reverse this decision, much like they did recently with Calendar Appointment Slots. Google CAN show they listen to what people want. I just hope they do it this time as well.
d) I get that Reader is a free service. I get that Google has the right to do whatever the hell it wants with it. But to give it to us and then suddenly take it away feels like bait and switch to me. It makes me question what else might get taken away some day. And it makes me feel much less like I can rely on, or trust, Google.
e) I'd even offer to pay an annual fee for Reader, but that hasn't even been offered as an option. Not now, not in the past.
It's all just very disappointing.

Why I don't want to lose Google Reader by Chris Betcher is licensed under a Creative Commons Attribution 4.0 International License.