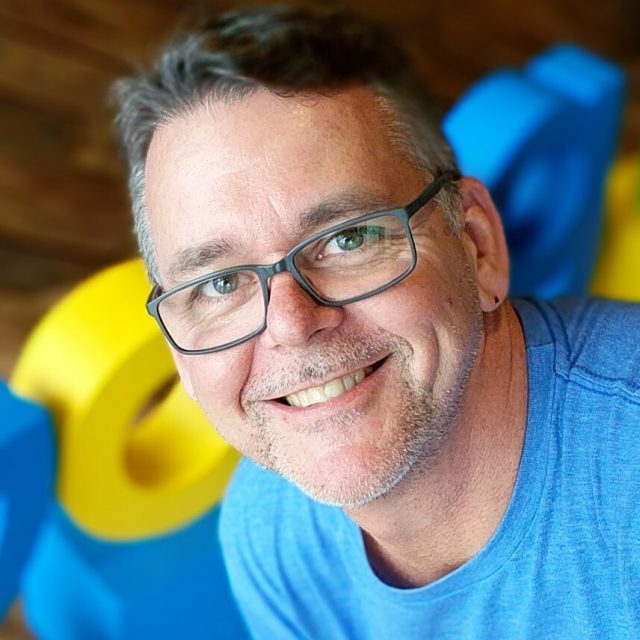 Hello. Thanks for stopping by.
As someone who's been in (and occasionally out of) education for over 30 years, I have a few opinions on how I think it should work. And to be honest, it doesn't always work the way I'd like.
I am particularly interested in how schools need to change in order to accommodate today's learners; how we could better align what we say is important in education with what we actually do in schools; and how digital technologies could be used to make all this learning more powerful, meaningful, interesting, relevant and fun.
I have a wide range of interests, based on everything in general and nothing in particular… if it's funny, insightful, curious or just plain bizarre, I will probably find it interesting.
This blog is my personal place to think out loud, ponder ideas that strike a chord with me, share things I find interesting, and sometimes just have a rant about what I think is wrong with the world. This blog documents my own personal journey of learning and discovery, but I'm very glad to be able to share it. Your contributions in the form of comments are always very welcome.
I originally trained as an art teacher because I have an interest in art, graphics and design, but I gradually drifted from that role into a variety of other education and technology-related areas including the teaching of computing, multimedia, design, eLearning support, network and IT management, and some educational consulting.
After nearly 30 years teaching in many different schools, I started looking for other challenges. From 2016 to 2019 I worked with EdTechTeam as Director of Learning for Australia and NewZealand. In May 2019 I took on a role with the education team at Google Sydney as a Program Manager for Workspace Adoption. If you want to know more about the things I've done professionally, you could check out my LinkedIn profile.
Being somewhat of a dilettante I've accumulated a broad set of experiences across a wide range of ideas, and that often gives me a unique outlook on how I see the world. I enjoy sharing ideas with others and in the last few years I've been able to work with teachers in Australia and around the world on a wide range of education-related topics.
In case you haven't worked it out by now, yes, I'm a bit of a geek. However, I can be an unusually social geek, so feel free to drop me a comment or just say hello. If you like what you see on this blog, feel free to add a comment to one of the posts.
Thanks for reading! While I write mainly for my own reasons, it's still nice to know you're there.
---
One more thing…
I've been very pleased to get the occasional recognition for things I've done, said or written on this blog, including a series of Edublog Award nominations. (Mind you, I've never actually won any of them, but it's still awfully nice to be included in the list of people who lost!)

In 2008 I was a founding member of the Adobe Education Leader program. The AEL program is run by Adobe and recognises contributions of innovative educators from around the world. As an AEL and Certified Adobe Trainer, I get inside information about upcoming products, direct access to training and resources, and access to all of Adobe's amazing professional software.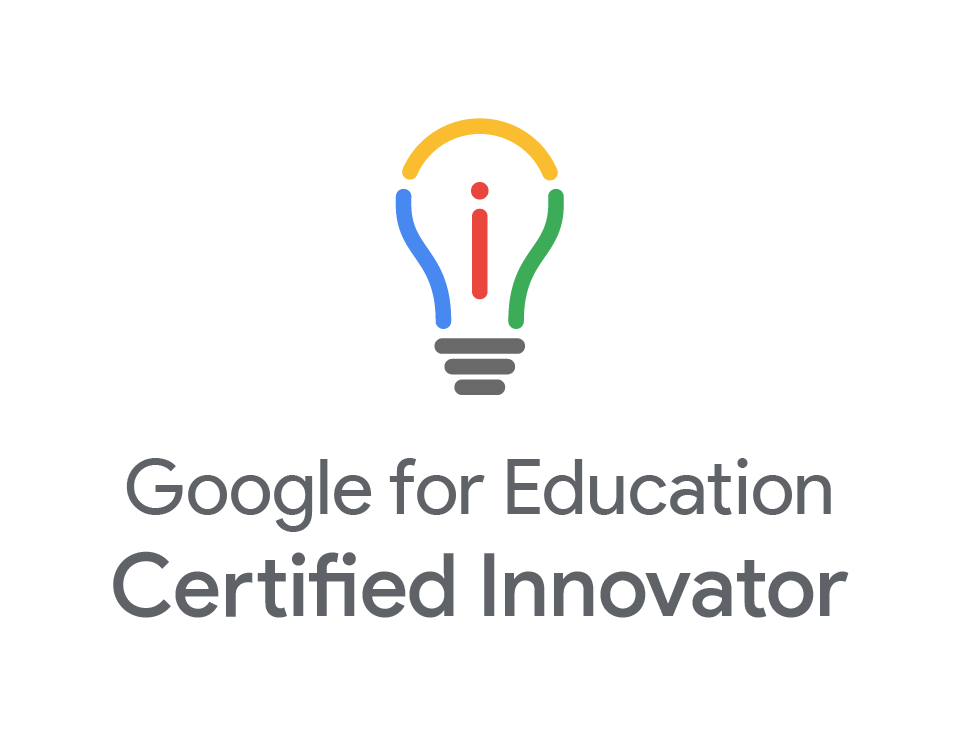 In 2011 I was accepted into the first Google Teacher Academy held in Sydney Australia. As someone who regularly uses many of Google's tools, it's great to be part of this community of innovative educators and to be recognised as a Google Certified Innovator. I've also completed the Level 1 and Level 2 Certified Educator exams, Google Workspace Exam, and have become a certified Google For Education Trainer, and Google Workspace for Education Administrator.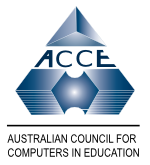 In 2010 I was awarded the inaugural Australasian Educational Media Award at the ACEC Conference in Melbourne. This award was designed to "acknowledge the contribution of Australasian educators who support the learning community through blogs, wikis, podcasts, forums, mailing lists, virtual communities and other internet resources." I felt honored to have been nominated, but to win it was quite a surprise!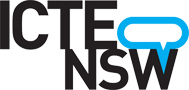 In 2012 I was awarded the ICTENSW ICT Educator of the Year award. This award recognises NSW teachers who contribute to the use of ICT across the curriculum by ICT Educators of New South Wales, a professional organisation supporting ICT educators in New South Wales.
In 2013 I was also recognised as the Australian ICT Educator of the Year by the Australian Council for Computers in Education, the peak national body for ICT education in Australia.
---
PS: It goes without saying (but I'll say it anyway) that the thoughts and opinions expressed on these pages are all mine, and do not necessarily reflect the opinions of anyone else, including my employer or my mother. If you take issue with anything I've said here, you'll have to deal with me directly. Fair enough?
PPS: I still get quite a few requests from companies and other people with a particular interest in wanting me to mention their products on this blog. Just to save us all some time, you might want to read this post before you make your solicitations.